The Shield vs. MMJ
As 2017's NFL Draft closes this evening, let's take a look at the league's policy regarding players' cannabis consumption.
Yesterday, Commissioner Goodell – welcomed by steady boos throughout the draft, every year (sparked, perhaps, by resentment toward his ~$35 Million salary, and his catering billionaire owners over player welfare and safety) – made a public statement on marijuana use, consistent with his previous rhetoric on the issue.
Goodell basically maintains that the league will remain consistent with current medical research, and continue exploring potential benefits for player health. However, because of unknown health risks, he does not believe the current cannabis testing policy will change much in the near future.
He argues –
Listen, you're ingesting smoke so that's not usually a very positive thing that people would say. It does have an addictive nature. There are a lot of compounds in marijuana that may not be healthy for the players long term. All of those things have to be considered. It's not as simple as, you know, someone just wants to feel better after a game.
These comments were made as a response to two high profile, first-round draft picks taken Thursday night, who entered the league's substance program for diluted urine samples taken at the NFL combine. It was also just reported that Randy Gregory, a 2015 first-round draft pick who entered the league already in the substance program, recently failed his seventh drug test.
Under current policy, the league administers random drug tests for illicit 'recreational drugs' to every player between April 20 (well-played) and August 9, and its stance toward marijuana is actually more lenient than other drugs. A player can fail four random drug tests for THC before facing suspension and, after the first failed test, their entering the substance program – with increased random testing – is kept confidential from the team, beside official league knowledge.
Still, there is an issue with Goodell's statement, which is basically the same argument that keeps cannabis a Schedule 1 Federally Prohibited Substance, that – because not all the effects of marijuana compounds are controlled – cannabis use is too dangerous. Especially when current science proves that prescription painkillers are far more addictive and lethal, and opioid abuse is a huge issue for current and former NFL players.
Former lineman Kyle Turley has spoken in detail on the opioid epidemic that plagues the NFL, while former playmakers like Jake Plummer and Ricky Williams have been activists for player cannabis use.
Recently, the Dallas Cowboys owner, Jerry Jones, said that the league should stop testing for marijuana, and other owners have expressed a similar position.
As states continue passing more progressive cannabis laws, and medical benefits become increasingly supported by new research, voices within the NFL community – from players, coaches, administrators and fans – need to speak out and place pressure on the Commissioner, until he updates his position.
What do you think about the league's drug policy? How do you think marijuana could help the opioid epidemic among current and former players?
Drop a comment below, follow Leaf of the Week on Facebook, Twitter and Instagram, write in and share your thoughts!
CanniGives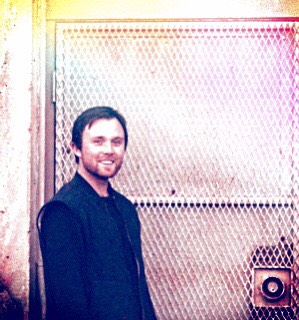 Born in the OC, raised in Cedar Rapids, Iowa, and trained at the UNESCO City of Literature's University of Iowa, Cole has a BA in English Literature and Certificate in Writing from the University's undergraduate program. Existentially overwhelmed by our grand story and humanity's terrible scale, Cole maintains purpose through a focused appreciation of travel, new experience, creative expression, helping others and giving back to the planet. He has backpacked across Western Europe, exchanged labor for lodging on organic farms, and volunteered with underprivileged youth programs in his own neighborhood. He believes in sustained positivity, empathy, altruism, and the great potential of a more connected human species. Cole's values drew him, early in young adulthood, to the symbiotic nature of cannabis consumption and culture. He realized, immediately, the hypocrisy and greed behind cannabis prohibition. Therefore, he is an everyday advocate for breaking stigmatization. He believes cannabis not a simple hobby but, a movement. His future plans include making bomb vegan food, more travel, living the Boulder life, and – before hitting the big 'three-zero' – an MFA in Creative Writing.