4 Cannabis-Infused Snacks to Refuel Mind and Body on Your Next Hike
Featured Photo Credit: Leafly 
Slipping on your hiking boots and hitting the trails is an excellent way to stay healthy, but it takes more than just a good pair of shoes to keep you going all day. Whether the hike is at a beginner's pace or perhaps something more advanced, a mindfully made edible can enhance the experience by invigorating the senses and energizing the body with its healthy, natural ingredients.
First, the cannabis-infused base you're going to need for all of these recipes: cannabis oil. Coconut oil is an excellent choice when it comes to cannabis infusion due to its high fat content, an essential element for THC absorption.
The Basics of Cannabis-Infused Coconut Oil:
What You'll Need:
Strainer
Grinder
Slow cooker
1 oz. cannabis, less if you prefer lower potency
2 cups coconut oil
Steps:
Grind cannabis.

Add coconut oil and cannabis to slow cooker and heat for two hours each day for three days, stirring occasionally. You can also heat the mixture on low heat in a saucepan on the stove for three hours or more, stirring occasionally to keep it from burning.

Strain oil and store it in the refrigerator. 
For more detailed instructions on how to make cannabis-infused coconut oil, visit Leafly.com or Wake and Bake Cookbook (which includes a comprehensive decarboxylating how-to).
Once the oil is fully prepped, you're ready to get started. Check out these four recipes for healthy cannabis-infused snacks that can be packed easily and enjoyed on-the-go to keep the energy high for body and mind during your next hike.
1. Cannabis Granola
Ingredients:
1/2 cup cannabis-infused coconut oil
3 cups oats
1 cup chopped nuts
1 teaspoon baking soda
1/2 cup brown flaxseed meal
1 1/2 teaspoons cinnamon powder
1/2 cup honey or maple syrup
Your favorite dried fruits
Pinch of salt

Steps:
Preheat oven to 300 degrees Fahrenheit and line a sheet pan with parchment paper.

In a mixing bowl, combine oats, chopped nuts, flaxseed meal, and cinnamon powder.

In a separate bowl, combine melted cannabis-infused coconut oil, honey or maple syrup, and salt.

Combine ingredients from both bowls, mixing thoroughly, and then spread the mixture evenly on the sheet pan.

Bake for 20 to 30 minutes until granola is a golden brown color, stirring after the first 10 minutes.

Remove from oven and stir in dried fruits.
Cannabis granola can be enjoyed loose or formed into bars while still warm. Allow your granola to cool before packing it.
2. Whole Grain Cannabis Peanut Butter Sandwiches
Ingredients:
1 1/2 teaspoons cannabis-infused coconut oil
2 tablespoons peanut butter
Whole grain bread
Steps:
Combine cannabis-infused coconut oil and peanut butter in a mixing bowl using a spoon.

Spread the peanut butter on whole grain bread, and you're good to go.
This simple recipe is perfect for making a quick cannabis-infused snack. Allow the peanut butter to rest in the fridge for about a half hour if you want it to thicken.
3. Ultimate Green Smoothie
Ingredients:
1 teaspoon cannabis-infused coconut oil (more if you prefer a higher potency)
2 sprigs of parsley
2 teaspoons baobab powder
2 teaspoons powdered green superfood complex of your choice
2 1/2 cups apple juice
1 handful fresh spinach leaves
1 handful blueberries
1 large avocado, skin and pit removed
1 quarter of a cucumber
1 tablespoon fresh lemon juice
1 pinch powdered tumeric
1 pinch hemp seed
1 handful ice cubes
Steps:
Simply blend all of the ingredients until smooth and pour in a canteen to keep it cool until it's time to refuel.
4. Healthy Cannabis Brownies
Ingredients:
2 tablespoons cannabis-infused coconut oil
1 cup sunflower seed butter or nut butter of your choice
1/3 cup cacao powder or cocoa powder
1/3 cup honey or maple syrup
1 teaspoon vanilla
1/2 teaspoon baking soda
1 egg
Steps:
Preheat oven to 325 degrees Fahrenheit and line an 8×8 inch pan with parchment paper.

In a mixing bowl, beat sunflower seed butter or nut butter, honey or maple syrup, egg, cannabis-infused coconut oil, and vanilla together.

Add cacao or cocoa powder and baking soda. Whisk to combine.

Spread batter evenly in lined pan.

Bake for 20 minutes. Brownie should be firm and springy when it's done.

Allow to cool completely before cutting and packing.
Happy Hiking!
Cannabis products are designed for adults 21 and older. Please consume responsibly.
Check back every Wednesday at 4:20 for more Cannabis Health with Kelsi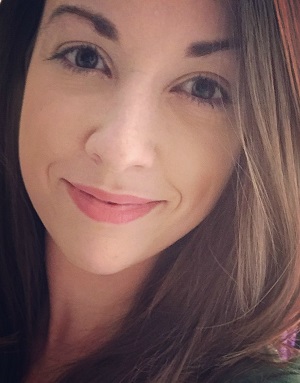 Born and raised in Alabama, Kelsi Nuss has been exploring the Deep South for writing inspiration since she was just a small (town) girl. This passion led Kelsi to Auburn University where she earned a BA in English and creative writing and began her career as an anything-and-everything writer and a someday novelist. Her fiction has been published in Auburn University's student literary magazine, The Circle, and various other pieces of Kelsi's have been featured online. Her growing interest in cannabis advocation brought her to Leaf of the Week, where she works to destigmatize the plant one blog post at a time. When she's not out saving the world with her dazzling web content writing, Kelsi is at home with her husband and daughter listening to music too loud and plotting their next adventure.