Drink to Your Health: Cannabis Tea for the Common Cold
Featured Photo Credit: The Weed Blog
I spent the majority of last week sick with a sore throat (a name that doesn't quite do it justice as I felt it would be better described as nightmare throat or raging-baby-dragon-trapped-in-my throat), and I found myself wondering about cannabis teas.
First, a couple of facts:
Tea alone is packed with benefits for the body. There's the antioxidants that protect the it from free radicals that can wreak havoc on our health, and let's not forget about its association with weight loss and a lower risk of heart disease and diabetes.

When ingested, such as in tea, cannabis can take anywhere from 30 minutes to more than an hour to show its effects because it has to be absorbed into the digestive tract, and these effects are typically prolonged and can last between four and six hours.
I discovered there's already a market for prepackaged cannabis teas, and with makers like Stillwater and Jane's Brew, the benefits of cannabis tea are readily available for the steeping. I also learned that capable cannabis users can make their own soothing versions right at home.
Tea Time with a Professional
I reached out to Max Poling at Infinite Wellness Center, voted the #1 dispensary in Colorado by Leafly.com and backed by more than 900 stellar reviews by real patrons, to ask his thoughts on the process of making cannabis teas and using them for cold relief.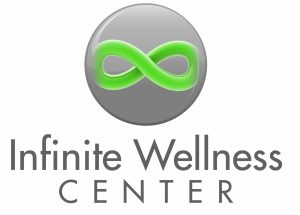 "As always, we are not medical doctors and cannot give medical advice," Poling says. "That being stated, I have found a personal benefit to cannabis products when I have flu symptoms, specifically headaches and body aches."
He begins by breaking down why cannabis can be helpful during times of sickness.
He explains that high cannabidiol (CBD) products can be an outstanding for certain individuals seeking relief from these symptoms because they inhibit the enzyme that metabolizes and degrades anandamide, a naturally occurring cannabinoid in the human brain.
He says that CBD also does two things:
Enhance the body's innate protective endocannabinoid response. 

Stimulate the release of 2-AG, another endocannabinoid that activates both CB1 and CB2 receptors.
Check out last week's post for more about the endocannabinoid system.
"CB2 receptors are predominant in the peripheral nervous system and the immune system. This can help relieve some of the symptoms of cold and flu," Poling says. "In addition, THC can help with restless nights and allow you to sleep and let your immune system do its job to get rid of the virus."
Back to the (Brewing) Basics
When it comes to brewing your own cannabis tea at home, Poling says that science is key.
"Cannabinoids are polar molecules that are not water soluble, so making a tea without fats or alcohol in it will produce a much less potent product." Poling states. "In addition, decarboxylation is necessary to remove the alpha chain acids from the precursors of THC and CBD, THCa and CBDa.This is done through heat processing dry herb prior to use or through extraction and heat purging."
Simply put, decarboxylation is what needs to happen to marijuana in order for its non-psychoactive compounds to be converted to the compounds associated with an entire list of medicinal effects.
Here is a basic guide to at-home cannabis tea brewing:
 Combine your choice of fresh cannabis with 2 cups of hemp milk and 1/4 cup of melted coconut oil in a sauce pot. Let it rest for about an hour at room temperature.

Add your favorite tea to the mixture and let it steep over medium-low heat (not boiling) for 15 to 20 minutes.
Remove from heat and strain.
Pour into a mug and sip to your health.
Head over to Leafly.com for detailed instructions.
"We'd personally recommend bringing hemp milk up to temperature with some cured flower and straining it, or using a pre made coconut oil that could be added to your tea," Poling says.
When it comes to the right strain to use in your brew, Infinite Wellness Center has plenty to offer. Poling says, "We grow some incredible strains in house here, including our Pre-98 Bubba Kush that tests at 8-9% THC with 11-12% CBD. This indica dominant strain has a scent and flavor reminiscent of cherries and sandalwood and produces large, well defined calyxes bursting with sticky resin. It is effective for some in treating pain, inflammation, nausea, anxiety and depression."
Poling adds, "Any fully decarboxylated, regulated concentrate product designed for smoking purposes is ingestible and can be added to foods for more accurate dose control.
Highly Recommended Alternatives
Though honing the perfect at-home brewing skills can prove to be valuable on those pesky sick days, Poling cautions anyone who brews their own cannabis tea because it is difficult to create a product that is consistent in quality and dosage.
"As an alternative to this home method, we'd recommend purchasing one of our delicious beverage products from CannaPunch or Keef Cola, or purchasing some of Americanna's CannaPuffs or any Stratos products. The two latter products are water soluble, and can either add flavor or not to your drink," he says. "Using quality, Colorado made & regulated products as a base for your consumption allows for accurate dosing and the knowledge that the product is quality controlled by professionals."
So, the next time you feel angry sinuses or a sore throat coming your way, you might consider cannabis tea, or a tasty alternative, to ease your suffering.
Visit Infinite Wellness Center online to learn more about the company, view a full menu of the cannabis products they offer, and find a location near you.
Cannabis products are designed for adults 21 and older. Please consume responsibly.
Check back every Wednesday at 4:20 for more Cannabis Health with Kelsi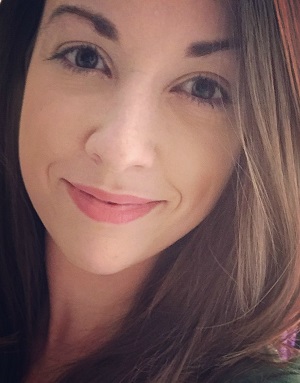 Born and raised in Alabama, Kelsi Nuss has been exploring the Deep South for writing inspiration since she was just a small (town) girl. This passion led Kelsi to Auburn University where she earned a BA in English and creative writing and began her career as an anything-and-everything writer and a someday novelist. Her fiction has been published in Auburn University's student literary magazine, The Circle, and various other pieces of Kelsi's have been featured online. Her growing interest in cannabis advocation brought her to Leaf of the Week, where she works to destigmatize the plant one blog post at a time. When she's not out saving the world with her dazzling web content writing, Kelsi is at home with her husband and daughter listening to music too loud and plotting their next adventure.