21st Century Cannabis Education Series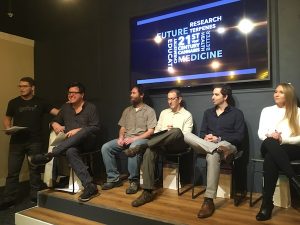 This past Wednesday in Denver I had the opportunity to speak on an educational panel about cannabis. The event was hosted by GoFire, a digital healthcare company specializing in medication management of alternative and plant-based medicines.  This was their first monthly educational series event and the topic was "Finding Comfort in Cannabis: A Newcomer's Guide to Getting Out of the Weeds and Into the Full Spectrum." It was the perfect opportunity for the canna-curious individuals to hear from educated and experienced panelists within the community.
The event was emceed by Wes Donahoe with GoFire and was moderated by Ricardo Baca with Grasslands: A Journalism-Minded Agency. The speakers included Michael Scherr with America Israel Cannabis Association, Brooks Lustig with Seed and Smith Cannabis, Dr. David Gordon, and myself with Green House Healthy.
The discussion was 101 level cannabis education and started with each of the speakers introducing their cannabis story and how they arrived on the panel. Each person had their own unique experiences when discussing their relationship to the plant. We then clarified the difference between marijuana and hemp and some of the differences between full spectrum, broad spectrum, and isolates. The conversation progressed to the different types of cannabinoids, terpenes, and flavonoids and how all of those combine to produce the entourage effect within our own Endocannabinoid Systems (ECS). We then discussed the history of cannabis prohibition and legalization, where we are today, and why people use cannabis. Cannabis is a health and wellness product, and when used correctly can treat several conditions. Whether you're consuming for medical reasons or recreationally, you're still providing your body with cannabinoids that help support overall healthy and wellness.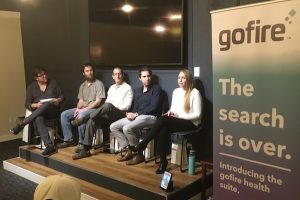 I think events like this are amazing. This was the first of many events and was sold out. People are interested in cannabis and how it may benefit their quality of life. Having educated discussions also provides accurate information as well as the ability to meet like-minded people within the community. If you're new to cannabis, I recommend starting slowly and monitoring the effects each product has and how you feel about it. You can do this by journaling or recording your session on the GoFire app. Each person's body is different and has their own reactions and needs. By tracking your sessions and the effects of different products, you'll be more confident in which products work best for you. Researching information on trusted sites such as Leafly, Marijuana Moment, and the GoFire blog can be a great start. Be sure to research which products you're trying and understand the quality of the product and how it was produced. Since education is key, I think having informative discussions in a comfortable setting like Workability is a great way to connect the community and provide valuable resources. I'm looking forward to future events!
Companies supporting the event: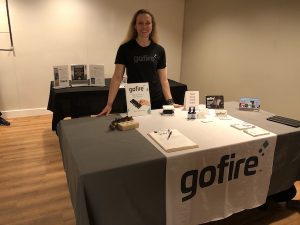 GoFire is a digital healthcare company specializing in medication management of alternative and plant-based medicines. Gofire has developed a proprietary smart inhaler and DoseCode technology with a personal dosing app that allows patients to control and re-create consistent experiences, removing the fear of taking too much while having the support of their community to help find products best suited to specific ailments. Gofire is committed to making alternative health accessible through standardizing dose regimens by delivery and patient ailment.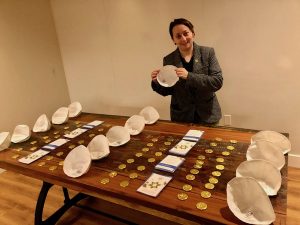 The America Israel Cannabis Association (AICA) provides updates on the state of cannabis in Israel and North America, education through webinars, podcasts, and white papers, networking through a members only directory, assistance with doing business in Israel and North America, and also connections with the top minds, companies, and startups in cannabis.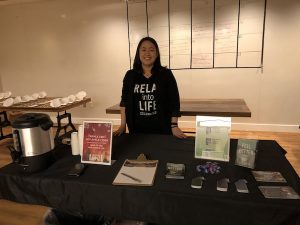 Stillwater Brands helps responsible adults find the calm they need to stay focused, productive, and in control of life's many anxious moments. We offer a range of low-calorie, precisely dosed products made with ingredients that you can pronounce.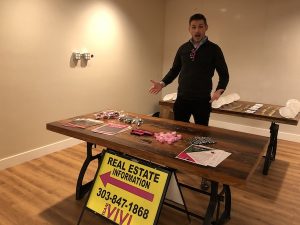 Team Vivi Real Estate is committed to providing an exemplary real estate experience. As a team, we take you every step of the way from market analysis to closing.
Green House Healthy creates healthy experiences. We are an educational platform and global advocacy group created to raise awareness for plant-based diets and nutrition, plant medicines and holistic healing, as well as eco-friendly practices, and all that promotes personal well-being and the health of our planet.
Mattersville is a housing and job training non-profit for U.S. Military Veterans. Our first community is planned for Colorado in 2019.  We are driven by a single goal: to do our part in making the world a better place for all, starting with our Veterans.
Grasslands is a journalism-minded agency helping clients in a variety of industries with informed public relations, thoughtful content marketing, contextual social media, top-notch thought leadership work, impactful newsletter campaigns, and compelling event execution.