Get Healthy for Hemp History Week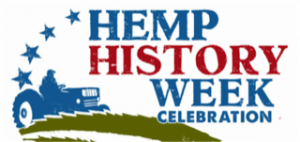 This weekend, the cannabis community is wrapping up Hemp History Week. What started as a movement to raise awareness and support for industrial hemp has quickly turned into the largest national grassroots effort to restore strong support for industrial hemp farming in the United States. Running June 4-10, this is the 9th annual campaign which brings together "grassroots organizers, leading hemp product manufactures, farmers, and advocates from all walks of life who are working to change federal policy on industrial hemp in the US."
Hemp has so many uses that it's not only healthy for you, it's also healthy for our planet. We often hear about the many benefits of CBD, which can be extracted from hemp. A few of these benefits include its use as an anti-inflammatory and pain reliever, a supplement for sleep and relaxation, as well as reducing anxiety, and its neuroprotective effects. All of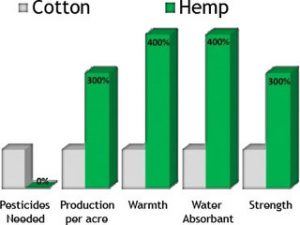 these are great ways to benefit from hemp derived CBD, but they only scratch the surface when it comes to the health benefits of hemp.
Nutritionally, hemp could be the best source of quality plant protein. Packing in all 20 amino acids, including all 9 of the essential amino acids the body cannot produce on its own, this plant is a protein powerhouse. "On top of this, hemp actually contains the highest known levels of edestin than any other plant on Earth. Edestin is the easiest protein to digest and hemp is made up of 65% edestin." Adding hemp to your diet in the form of hemp protein powder, hemp seeds, hemp milk, or even hemp oil, can help you live healthier.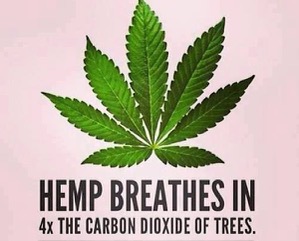 Hemp also benefits the health of our planet. Hemp can be easily grown organically which means no need for harmful pesticides that seep into the water supply, and eventually our oceans. The hemp plant itself actually removes toxins from the soil as it grows, which can be used to improve farmland, or even clean up nuclear waste! Hemp also breathes in 4x the amount of carbon dioxide than trees which can help reduce global warming. It can also be made into building materials like hempcrete, which can be used to build houses that are carbon negative. This means it actually works to absorb the carbon dioxide produced by those living in the structure. Hempcrete essentially breathes and is "permeable to gases and moisture are less prone to mold and better for the overall health of their occupants."
Any of these reasons should be enough to be in favor of industrial hemp farming. If you'd like to celebrate Hemp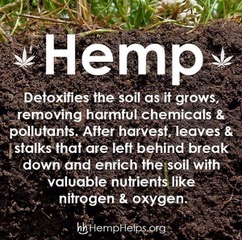 History Week and living a healthy lifestyle, be sure to get tickets to The Organic Vegan Hemp Dinner & A Movie, hosted by Influential X. The event takes place on Thursday, July 12th, from 5:30-9:30 PM and is being held at a private residence in the Five Points neighborhood of Denver, CO. Catering for this multi-course dinner is being provided by the local Colorado hemp foods company, Hemp Way Foods. The grand finale, following the meal, will be a private screening of the Hemp Road Trip Documentary.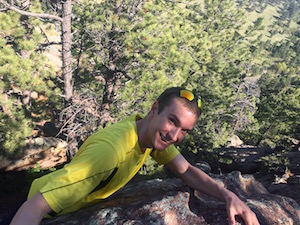 Antonio is a sponsored cannabis athlete and the Co-Owner of Marijuana Fitness Nutrition, which encourages living a healthy and active lifestyle while promoting marijuana's many benefits. A lifelong writer, with 15+ years of cannabis experience, he moved to Colorado in 2015, from Columbia, MO. It is here, in the incredible state of Colorado, where he's found who he truly is. He earned his B.A. in Psychology at Columbia College while quickly climbing the ladder of bank management, before he and his wife decided to leave it all behind, to create more meaningful lives. He and his wife now advocate for their biggest passions, marijuana, fitness, and nutrition. Even when not advocating for the cause, Antonio spends his life orbiting around these three topics. If not in the gym, or enjoying Colorado's many outdoor activities, he's in the kitchen fueling organically for his next activity, all while consuming cannabis. On the rare chance you can catch him lounging, it will be on his plush couch, with his wife and two cats, watching Netflix through a veil of smoke.