Hemp Nutrition 101 Fundraiser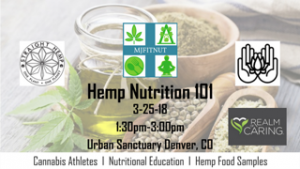 Eating healthy isn't always easy, but it can be easier, and hemp foods can help! Mark your calendars for Sunday, March 25th, as MJFITNUT hosts an educational fundraiser benefiting Realm of Caring at Denver's own, Urban Sanctuary. Have ever you asked yourself, why is hemp so healthy? Have you ever wanted to know where plant based athletes get protein? Have you considered adding hemp to your diet, but don't know where to start?

Join Cannabis Athletes and the Founders of MJFITNUT, Heather DeRose and myself, as we both give informative speeches on hemp nutrition. Discover the several incredible benefits of eating hemp and why hemp is considered a healthy superfood. Learn how to add hemp foods into your diet, and find out how hemp can be an ideal source of protein for athletes.
The benefits of CBD will be discussed briefly and you'll have time to speak with the great people at Straight Hemp who will be on site to talk about their products, and answer additional questions. Plus, you'll get to taste and take home some delicious hemp food samples!!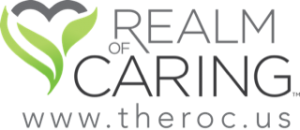 This is a fundraiser event with donation tickets benefiting MJFITNUT's NFP Partner, Realm of Caring. Entry is free with a $10 suggested donation. Please donate what you can to help support them in their mission to "improve lives through Research, Education, and Advocacy. By funding and conducting Research, we learn more about cannabis and its effects while legitimizing the therapy. Education empowers consumers to select the best products for their individual needs and informs healthcare professionals about options for their patients. Through Advocacy, we spread the truth about cannabis and expand access to those in need."
I personally invite you to join us for this great educational and fundraising opportunity! The MJFITNUT brand is focused on community, education, and advocacy. This is just the first of several events we will be hosting throughout the year and it would mean the world for me to see you there. Come out to learn, enjoy some delicious hemp foods, and network with like minded people in the health and wellness community. It's going to be an incredible time and I can't wait to see you there!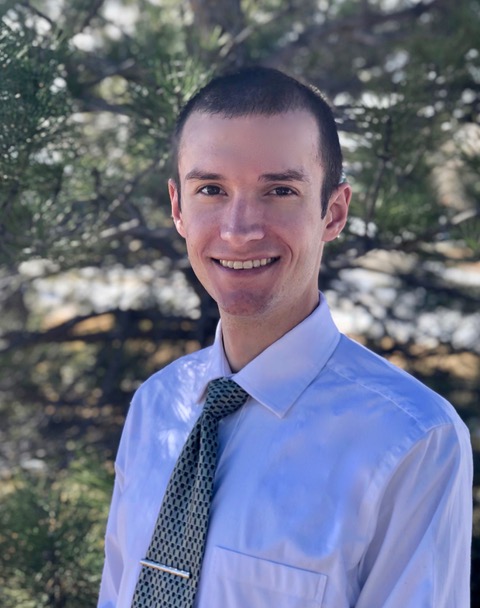 Antonio is the Co-Founder and COO of 
Green House Healthy
, a health and wellness company promoting cannabis as part of a healthy and active lifestyle. He is a NASM Certified Personal Trainer, competitive trail runner, freelance writer and speaker. His company creates healthy experiences through educational and athletic events, teaching cannabis positive fitness and nutrition classes, and providing promotion and media services. Antonio has several years of experience with cannabis, including having worked on an all organic outdoor farm with 6000 plants, from seed to sale. In 2017, he became the first male to complete an entire 420 Games National Tour, a traveling athletic event series focused on de-stigmatizing the lazy stoner stereotype. He is also an official NORML Athlete, representing NORML Athletics.