Legendary Leader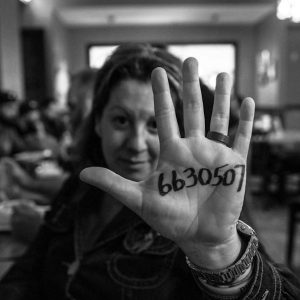 Last weekend I had the pleasure of attending the world premier of the documentary exploring marijuana's use and evolution as a plant and industry, "The Legend of 420". The film was produced and directed by Emmy and Academy Award-nominated, Peter Spirer, with Rugged Entertainment and XLRator Media. The premier in Denver, now the hub for hemp and marijuana movie premiers known as Hollyweed, was made possible by Amy Bourlon-Hilterbran, the founder and CEO of Millennium Grown Broadcast Network. Millennium Grown brought this premier to Denver, and contains online content about marijuana and hemp in all capacities of education, industry, advocacy and more. Featured in the film was Amy's powerful story about her family and how cannabis is used as a medicine in her family. 
Amy does so much for the cannabis community, and spends her efforts to end the prohibition of the plant.  Not only is Amy a cannabis advocate, and CEO of the Millennium Grown Broadcast Network, she is also the founder of the nonprofit American Medical Refugees Foundation, and the creator of the Talk to the 6630507 Hand campaign. After moving with her family to Colorado, she strived to create a support network for others in a similar situation needing to relocate. American Medical Refugees, AMR, helps families who have relocated to Colorado from another state or country so they they or their loved one can become a medical marijuana patient and access cannabis legally for their condition and wellness. The organization also holds food drives, sponsors doctors visits, assists in finding jobs and housing and hosts events for members, all while building a network of support groups for patients.  Amy is a leader in the cannabis community, and strives to bring knowledge and education about the cannabis plant and share its medicinal benefits.
A big part of sharing education about the cannabis plant is by sharing the proof that the plant has use medicinally, which is recognized by the US government's patent 6630507. This is the seven-digit number registered and held by the U.S. Department of Health and Human Services documenting medicinal benefits of cannabis, including being an antioxidant and having neuroprotective qualities. The patent was filed in 1999 and published in 2003. Amy's Talk to the 6630507 Hand campaign has been ongoing for over a year now and features real people, real hands, real patients uniting together to send the same message, that the government holds a patent on the plant proving cannabis is medicinal, and additionally, that the plant is non-toxic and therefore non-lethal. You can help raise awareness, advocate, and change the perception by showing your support. Stand in protest of the U.S. government's hypocrisy of the Drug Enforcement Agency's classification of cannabis as a Schedule I substance by writing the numbers 6630507 on your hand, and post a picture of it on your social media networks.  Also, encourage others to educate themselves on the issue, and to spread the word by telling them to talk to the hand. Woody Harrelson and Willie Nelson have joined the Talk to the 6630507 Hand campaign to end prohibition, and you can too.
Again, a huge thank you to the cannabis community industry Amy Bourlon-Hilterbran and all her efforts to bring education and support to people from around the world. You can check out The Legend of 420 on iTunes and a theater near you. Please stand with the movement and post your hand picture with patent 6630507 online. You can also support AMR by visiting youcaring.com to donate . It's an exciting time to get involved, to help educate and support those who can benefit from cannabis as a medicine. CannaFitness does its part to de-stigmatize and normalize cannabis, which I why I got involved. Supporting organizations like AMR, the Talk to the 6630507 Hand campaign, Millennium Grown, and documentaries like The Legend of 420  also make a significant impact on normalizing and changing the perception of cannabis around the globe. I encourage you do all you can, and thank you for your support!