Chiefton Supply Co.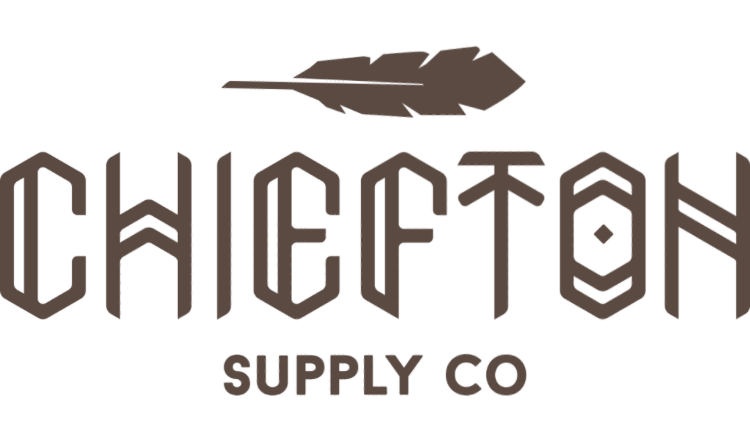 As an aging weed smoker, I cannot continue to wear clothes that have giant weed leaves on them. Like all fading trends, I need to retire my Wu Wear and Seedless clothing at some point for something that is a little more current. Plus, I am an adult; and as the weed industry matures so must the clothing that goes with it. A brand of cannabis-inspired clothing called Chiefton is here to fill that void. Chiefton Supply Co. is a cannabis-inspired clothing company that represents the culture while not being in your face about things. They allow cannabis users the opportunity to represent the industry progressively and professionally with a line of clothing that is sustainable as well as dope.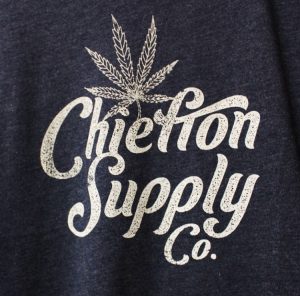 Not to give us potheads too much credit, but quite often we tend to stay ahead of the curve and stylish clothing is key to that. When it comes to our film tastes, we have some of the finest. We will enjoy a mini film fest over the weekend or we will have discussions about the grand masters before most can even open their IMDB app. Your friends who are musicians will always have the best chronic to puff. Like Bob Marley once said, "music and herb just go together". In the early nineties we got radical on snowboards while the rest of the resort looked at us like we were interlopers. Recently a study in the Journal of Sexual Medicine credited people who smoke weed as having more sex than those who smoke less or none at all. Then there are the constant confirmations that weed smokers live healthier lifestyles. Just talk to anyone from Boulder, Colorado about smoking weed and living healthy, they will tell you, and you probably will not even have to ask.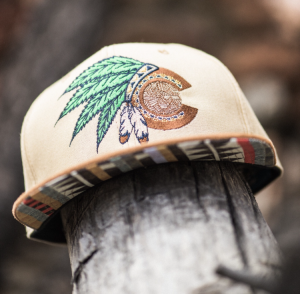 So, when it comes to clothing, you should not expect us to be any different. Chiefton's clothes are fifty-five percent hemp and forty-five percent organic cotton. One of their sayings is, "Hemp doesn't wear out, it wears in". The shirts are soft and stretchy; they are form fitting with a good neck. You do not have to worry about swimming around in their shirts, nor do you have to worry about ditching their clothes after a few trips through the washer. They actually make quality clothing. The designs are cool, obviously being done by talented artists with an eye towards the ganja, and being that they are based in Colorado, expect a fair amount of winter clothing as well.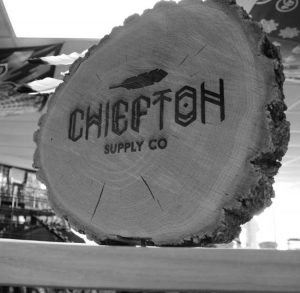 They do not scream "cannabis user" but to the more-subtle eye, it is obvious what they are. Chiefton can credit weed as being the muse to their creativity. The t-shirts are what initially caught my attention. They are a soft, form-fitting shirt with original artwork and designs. My favorite so far is the Terpy Travels design. The hats are cool as well, offering an up-to-date look and style, complete with a sleek joint caddy on the 2018 styles. Chiefton creates gear designed by cannabis aficionados that is made to equip the community with the fashion they need for all elements of their life. Everything they create reflects the cannabis lifestyle, along with global influences like social media, street style, and popular culture.
Chiefton clothing encompasses everything it means to be a cannabis lover in the world today. They represent the industry, progressively and professionally, while staying passionate about what they are doing. While being forward-thinking and style-setting, they represent their customers with an array of cool clothes that truly display their creative expression. Whether you are hanging out at the skate park, going to your favorite café, heading to the mountains, or chiefing your way to the next cannabis cup, Chiefton reflects your lifestyle. With the holidaze right around the corner I could think of no better present than some cool new threads from Chiefton Supply Co.
Check Chiefton Supply Co out online at www.chieftonsupply.com or follow them on Twitter and Instagram @ChieftonSupply.
Chris grew up in Dover, Delaware with his sights set on the wild west. Inspired by 80's and 90's- era ski movies Chris found his way to Gunnison, Colorado in 1999 to attend Western State College, now Western State University, and to ski Crested Butte. In this little mountain town in the heart of the Sangre de Cristo mountains Chris also found a lovely little plant called cannabis. Chris still lives in Colorado, having moved to Steamboat Springs after graduating to follow his love of skiing, mountain biking, and all things outdoors. Currently working as a budtender with 7 years experience in the cannabis industry Chris has a passion for cannabis, a desire to write, and a love for Colorado.