If There's Smoke, You're Fired!
Before I get too far with this blog entry, I want to clarify at the outset that I'm only discussing the Americans with Disabilities Act (ADA). Multiple states have additional laws in place to provide more encompassing employee protections. I am also not talking about people showing up to work stoned. With those caveats, let's learn a little weed law.
The ADA prohibits employers from discriminating against employees due to a disability. A disability is a physical or mental impairment that substantially limits one or more major life activities.  Employers are required to provide reasonable accommodations to disabled employees to perform essential job duties, so long as accommodations do not impose an undue hardship on the employer. The EEOC describes accommodation as "any change in the work environment or the way things are customarily done that enables an individual with a disability to enjoy equal employment opportunities."
Are you wondering why you just read a summary of the ADA on a weed blog? Well, if you are holding a medical marijuana card to treat an impairment, you should be aware that the ADA may not protect you from discrimination in the workplace. Your employer may take an adverse action against you – e.g., termination or demotion – for participation in a state-authorized marijuana program. Employers also do not have to accommodate an employee's use of marijuana.
The rationale harkens back to a theme that runs throughout this blog – state-level legalization butting heads with illegality at the federal level. The ADA is a federal statute and does not apply to those with disabilities if they are engaging in the illegal use of drugs. In other words, employers may act based on marijuana use regardless whether the employee otherwise qualifies as disabled under the ADA.
Illegal drugs under the ADA are those listed in the Controlled Substances Act or those not taken under the supervision of a licensed health care professional. Now, we all know that pot remains a Schedule 1 drug under the CSA, but what gives on the health care professional exception? If someone holds a medical marijuana card, isn't that "under supervision" of a doctor? Well, courts note that marijuana is "recommended" by doctors and is not technically "prescribed", thus it does not meet the exception. Accordingly, employers are not required to accommodate medical marijuana use under the ADA or under state statutes modeled on the ADA.
This does not mean that your employer can fire you based on an underlying disability. This just means that they can fire you for smoking marijuana to treat your disability. Gee, thanks.  
Photo credit: www.regulacijakonoplje.com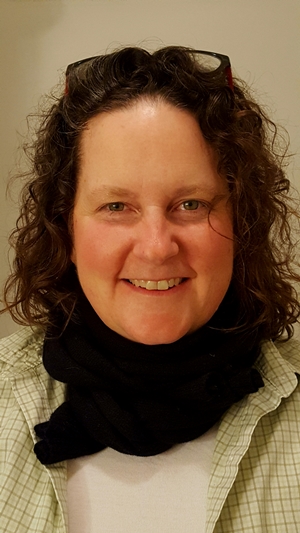 Emy Taylor, raised in Texas, often wears multiple hats. She graduated Magna Cum Laude from Texas Woman's University in 1996, with a B.S. in History. Emy attended law school at Ohio Northern University, graduating with Distinction in 2001. Before starting a successful litigation career in Dallas, she completed an appellate clerkship with the 13th District Court of Appeals of Ohio. In the evenings, she donned a singer-songwriter hat and gigged multiple nights a week. American Songwriter Magazine recognized her writing in 2013, and she was published in the 2015 anthology, Her Texas: Story, Image, Poem & Song. In 2014, the time came for her outdoor adventure cap to take center stage. Emy donated her professional clothes and headed to remote Alaska with a backpack, guitar, and pen. Next, she made her way to the ghost town of Terlingua, her spiritual home, near Big Bend National Park. Currently, she resides in Downeast Maine, where sea kayaking feeds her soul. So, when the time came to use her legal background to add weed blogger to the hat rack, Emy thought it seemed perfectly fitting.