"Joint" Sessions Trumped?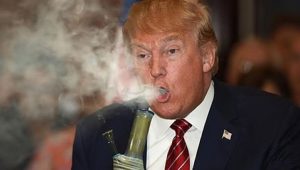 Welcome to "Habeas Cannabis: Lawyer Blows Smoke," a blog where cannabis laws and related political issues will be discussed. For clarity's sake, I disagree with any intrusion by the federal government into the legalization of marijuana at the state level. That said, there is nowhere to begin without first asking, what will be the Trump Administration's federal policy regarding state legalized marijuana?
Let's start by unpacking what we know so far. Trump has ensured, without elaboration, that he is dedicated to bringing "law and order" to our inner cities. Meanwhile, Attorney General Jeff Sessions has waffled between siding with Obama's relaxed approach to state legalization and, in his next breath, threatening with the fist of enforcement. Then there is Sean Spicer, who recently stated he expects the Trump Administration to seek greater enforcement of federal marijuana laws, with maybe an exception for medicinal use. Ding, ding, ding! Spicer for a possible anti-cannabis win? Sigh.
The phrase "law and order" is not new. The drug war began with Richard Nixon under the pretext of those three little words. The "social disruption" caused by anti-Vietnam War activists and the Civil Rights Movement were major thorns in his side. What became diabolically clear, both "problems" could be minimized by jailing those involved, through stricter drug laws.
So, what is Trump's version of "law and order"? I urge you to reach your own conclusions. Is Trump a bigot who is shackled to a Reagan-like, evangelical base? Is he satisfying his capitalistic ambitions by expanding and filling for-profit prisons? Evidence of a hidden agenda, Trump's constant pandering to the Christian far right, and our administration's recent decision to promote for-profit prisons may support those conclusions. It seems likely that any decisions on marijuana made by Trump will not be health and safety driven, regardless of what is said.
The administration rationalizes its stance on issues like transgender bathroom laws and health care "reform" by placing them under a states' rights umbrella. Yet, states legalizing cannabis are potentially looking at a storm of federal intrusion. To be fair, there has been no official policy statement on marijuana from the White House or the Department of Justice, so should we sit on our hands and wait for a change of tone? Let's look at it this way, the organizers of last weekend's Cannabis Cup in weed-legal Nevada received a letter from U.S. Attorney Daniel Bogden. Guess what was not invited to the party? Cannabis. Thoughts?
Que Congress. Up next, I'll discuss the pending federal legislation that could be a win for both the marijuana friendly states and the federal government. Tune in.
Photo credit: www.sickchirpse.com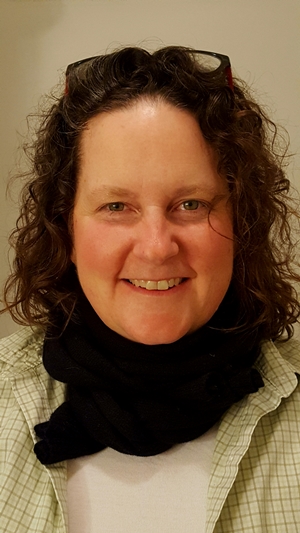 Emy Taylor, raised in Texas, often wears multiple hats. She graduated Magna Cum Laude from Texas Woman's University in 1996, with a B.S. in History. Emy attended law school at Ohio Northern University, graduating with Distinction in 2001. Before starting a successful litigation career in Dallas, she completed an appellate clerkship with the 13th District Court of Appeals of Ohio. In the evenings, she donned a singer-songwriter hat and gigged multiple nights a week. American Songwriter Magazine recognized her writing in 2013, and she was published in the 2015 anthology, Her Texas: Story, Image, Poem & Song. In 2014, the time came for her outdoor adventure cap to take center stage. Emy donated her professional clothes and headed to remote Alaska with a backpack, guitar, and pen. Next, she made her way to the ghost town of Terlingua, her spiritual home, near Big Bend National Park. Currently, she resides in Downeast Maine, where sea kayaking feeds her soul. So, when the time came to use her legal background to add weed blogger to the hat rack, Emy thought it seemed perfectly fitting.