Cannabis, in the name of freedom!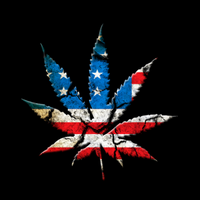 What is Memorial Day?  No, it is NOT the official kick-off to summer, but instead a solemn day to remember fallen soldiers who took their last breath defending our freedom.  For our veterans, this 'holiday' is a reminder of war, uncertainty, and conflict.  However, the scars of loss and war go much deeper with a condition called PTSD.  But guess what, cannabis can help!
What is PTSD? Post-traumatic stress disorder (PTSD) is a condition that develops after one experiences or witnesses a traumatic event. In the US military, PTSD  affects, on average, about 15% of those who serve. In past conflicts, like the Vietnam War, about 30% have experienced PTSD in their lifetime.   Despite the evolution of access to medical cannabis, the Veterans Administration continues to ignore the benefits of cannabis and continue to prescribe addictive pharmaceuticals.  Currently, 29 states have Medical Marijuana laws on the books, many don't consider PTSD a qualifying condition, including Colorado, but that's about to change.
Help is on the way. According to a Westward report, state lawmakers in Colorado recently approved a measure to create a statutory right for patients to use medical cannabis for PTSD and other stress-related disorders. When it finally passes, it will be the first time a new condition has been added to the list of eligible ailments since voters approved Amendment 20, which gave patients and caregivers the right to possess, cultivate, and use medical cannabis on private property.
Here's what you can do today.  Since 2000 in observance of Memorial Day, the US Congress passed legislation to encourage all Americans to pause for a National Moment of Remembrance at 3 pm local time on Memorial Day.  If you want to do more, become an advocate to support safe access to medical cannabis for our military veterans.  Put your Google powers to work and find a local veteran chapter in your area and volunteer or start here.  If you are a Veteran, mention it to your BudTender; some dispensaries offer special pricing just for veterans.
Today I am grateful for freedom…and remember those who died heroically defending it.
Peace, love, and the power of Cannabis!
Lori
Photo Credit: Pixabay.com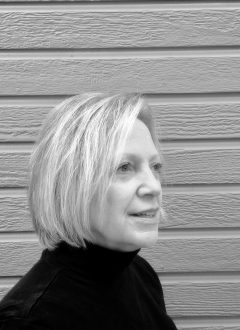 Lori Malcolm hails from a mountain town in western Maryland where she studied marketing, at Frostburg State University. She left a career in sales and sold her home to discover America from the front seat of her Subaru. After 48 states and 30 National Parks, Colorado was her first choice to call home. After her two year journey, Lori settled in Boulder County and rekindled an old passion with cannabis. Her affinity with the ancient plant intensified after watching her husband suffer from the debilitating impact of rheumatoid arthritis and then seeing the incredible results of CBD tinctures to his continued recovery. Lori currently works as a content writer and a cannabis trimmer. As an outdoor enthusiast, Lori enjoys all things Colorado, like hiking a 14'er or snowshoeing the high county. As a perpetual traveler, she looks forward to her next adventure, wherever it may take her. She and her husband reside in Lafayette, CO along with their two cats, Sage and Meadow.