How will you spend the high holiday?
Just a few weeks away, April 20 is deemed a day of celebration worldwide for cannabis enthusiasts.  As legend has it, the idea started decades ago when a group of California students agreed to meet promptly at 4:20 p.m. each school day following stressful sessions of academia.   Of course this was before the culture of texting and social media networks ever existed. Communication between the "cool" kids was left to their own creativity. The term 420 caught on within social circles of like-minded thinkers and the trend has lasted for almost 40 years! Within the last two decades, 420 has expanded into the holiday calendar with recognition given to the only of it's kind, ganja holiday.  Building more momentum each year, the high holiday of 4/20 is a rite for every cannabis consumer from ages 21-91 worldwide!  Here are a few high holiday happenings in the Boulder area to check out:
Party! #SensiNight, the ultimate high holiday kickoff!  Hosted by Sensi Magazine on April 14 at City Hall in Denver, this is the 420 party to attend.  Open to the public, this FREE event showcases hundreds of industry vendors who want your business.  Meet face-to-face with like-minded cannabis leaders and entrepreneurs.  This is a great opportunity to network, meet new friends, and share experiences in an environment conducive to the future of the industry.   Rumor has it there will be special guest appearances during the evening and the party goes on until 2:00 a.m.  Want to go? Sign up here.
Serendipity! If you are looking for a noteworthy way to spend 4/20, go to The Farm Dispensary in Boulder.  While partnering with Conscious Alliance and Kitchen Dwellers, The Farm is creating a 4/20 experience you won't soon forget.  With a mix of art, music, and humanity this event is worth the mention, attention and participation.   Stop by and observe a LIVE artist painting a rendition of the Harmonica strain.  If music is more your thing, listen LIVE to the bluegrass stylings of the Kitchen Dwellers.  Don't come empty handed; instead bring 20 cans of canned food and receive a commemorative  Conscious Alliance 420 poster.  Of course, The Farm will offer deals all day long on craft cannabis, edibles, and much more.  Spend the day on #TheFarm, where everyone is welcome and the craft cannabis is fantastic. For more updates until 4/20, click here.
Music!  Celebrate the holiday with a rhythmic encounter, just add a little reggae, ska, and punk rock!   The Boulder Theater is hosting The Expendables for a 420 celebration on 4/20!  Creating a genre of a laid back "surfer-style" jams, these four fellows set the tone for a tribal vibe that will leave you tapping along.   Take a sneak preview of what to expect; you'll want to sing along for sure.  Also appearing the same night,  RDGLDGRN and Tribal Theory.  Make the evening mellow with music and a sweet edible.
Whether you go out on the town or honor the holiday from the comfort of the couch, either way, it is a celebration to embrace the cannabis freedoms and liberties we have so far…and keep in mind, we've only just begun.  On a personal note, use 4/20 as a day to educate and empower someone you know who is skeptical or suspicious about cannabis consumption.   Present a strong enough case and who knows, by the end of the day the movement will have gained a few more supporters.  Happy 420!
(Photo Credit: Pixabay.com)
Peace, Love, and the Power of Cannabis!
Lori
Please consume responsibly.  Cannabis products are for adults 21 and older.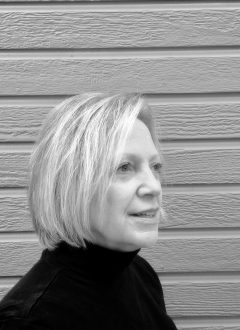 Lori Malcolm hails from a mountain town in western Maryland where she studied marketing, at Frostburg State University. She left a career in sales and sold her home to discover America from the front seat of her Subaru. After 48 states and 30 National Parks, Colorado was her first choice to call home. After her two year journey, Lori settled in Boulder County and rekindled an old passion with cannabis. Her affinity with the ancient plant intensified after watching her husband suffer from the debilitating impact of rheumatoid arthritis and then seeing the incredible results of CBD tinctures to his continued recovery. Lori currently works as a content writer and a cannabis trimmer. As an outdoor enthusiast, Lori enjoys all things Colorado, like hiking a 14'er or snowshoeing the high county. As a perpetual traveler, she looks forward to her next adventure, wherever it may take her. She and her husband reside in Lafayette, CO along with their two cats, Sage and Meadow.