Take a Trip Down Magnolia Road
Okay, I admit it, I've been a little scatterbrained as of late and haven't really written a review of a cannabis company for a few weeks.  Well fear not, I'm back with one today!   I came across this dispensary while browsing reviews on Weedmaps (one of my most used apps).   What struck me most about the reviews was not only the overall high stars but the consistent mention of quality, affordability, and great service.   These words came up again and again in the reviews, and sure there were some that didn't paint a great picture (aren't there always?) but with generally high praise, I wanted to check it out.  So let's take a drive to Magnolia Road.
Magnolia Road has three locations.  Two in Boulder and one in Trinidad, Co.  While the location in Trinidad is recreational, the Boulder location serves both medical and recreational guests.   I started by visiting their website.   At first, I was underwhelmed by the overall appearance and structure of the website.   I know this is being picky but I believe that a company that invests in a quality website is investing in other ways too such as their product, their employees, etc.   However after I took some time to look over the site and visit the Boulder location, I feel the simplicity of the site reflects the simplicity of the experience and I'm way more than good with that.
To be honest, I'm not what you would call "high maintenance."  I consider myself more of a low profile type of person.  Going into certain "high end" locations often causes me a little bit of anxiety, so as I drove up and parked in the very normal parking lot of the very normal strip mall, I felt very comfortable walking in for the first time.  I was instantly greeted by several different employees as my ID was quickly checked.   I waited a few minutes in line until I was called up.  In those few minutes, I was able to quickly asses that Magnolia Road is perfectly okay with its no frills, basic, pot shop approach.  It's not in any rush to win the "Hipster's Most Hip Dispensary Award."  You can tell its focus is on its products, its prices, and its customer service.
Magnolia Road's pricing structure is straight forward.  They have three tiers of pricing – budget shelf, mid shelf, and top shelf – none of which goes over $40 for an eight.   They have a decent amount of Sativa and Hybrid strains, but their selection of Indica is limited.   Magnolia Road also has a large selection of edibles, concentrates, topicals, and gear.   All of this information I learned from a great budtender who assisted me.  He was very friendly and helped me pick out some flower and a few edibles (my first time trying a jerky edible!).  When I asked questions, he had answers and often followed up my question with his own question to really uncover what type of high I was looking for.
I have to say, my experience was a great one.  In and out in less than ten minutes, spent less than $50 bucks on some herb and edibles, and was treated well.   I may just have to make a return trip to Magnolia Road…  Okay, I promise, I'm done with the cheesy pun!!!
Don't forget to stop by next Sunday at 4:20pm for my next Canna-Business Review!   If you have a business you'd like me to review sound off in the comments!
Cannabis products are designed for adults 21 and over.  Please consume responsibly.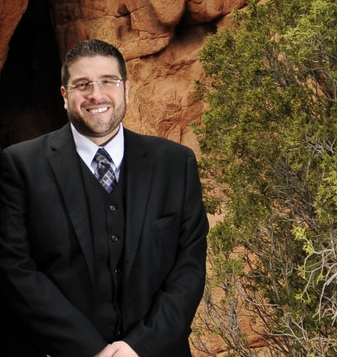 James was born and raised in Southern Colorado. He holds a BA in English with a creative writing minor from CSU-Pueblo. After obtaining his BA, James took a position as an adjunct instructor of English at Rostov State University in Rostov-on-Don, Russia. Besides the yearlong teaching stint in the "Motherland," James spent time doing what most English majors do - working retail. After a few years of retail sales experience, he was able to move into corporate training. During his time in sales and training, he earned an MBA from Keller Graduate School. His background in English and Business has afforded him the opportunity to try many different pursuits. However, writing has always been a passion of his. Now using his business background along with his passion for writing, he will introduce you to local cannabis companies in his weekly blog.