The Farm's Green Pastures
Last week, I introduced you to The Farm.   I was very impressed with their website, and the way that they market themselves in general to Colorado's cannabis consumers.  As I mentioned at the time, I felt that they did a lot on their site to set themselves apart from the competition.  Their website was clean, well structured, and full of information about them as a company and their products.  Based on what they were presenting, I had high hopes for my first visit, so I went the first chance I had.
First things first, The Farm doesn't look like your typical corner dispensary.   In fact, as I was pulling up, I had to ensure I had the right address in my phone because I felt I was pulling into the lot of a feed store (and being in Boulder, you just never really know…).   Even the themed murals on the front of the building help to add to the feed store impression – at first glance, you may miss the pot leaf markings on the cow!    It's not till you get up closer that you see a "cash only" sign across from a lit up Peace sign that you know you've found the right place.  I have to admit though, I kind of fell in love with the whole vibe as I got out of my car and really took in the mural.  While I would not shop somewhere solely because they have a mural on the front of their building, it does add a level of uniqueness that is hard to forget.
Now when you walk in, it's a bit of a shock to your system honestly.   At least it was for me.  You walk in from outside seeing the farm mural into a very modern, clean, upscale showroom.   Compared to many of the other dispensaries I've walked into, The Farm's definitely has a boutique feeling to it.  Everything was neatly displayed, including their glassware housed in several big, well-lit cabinets.   The store was pretty busy as I arrived mid-afternoon, but I was still warmly greeted as my ID was checked.
As I waited, I was able to look over the menu so that when my name was called back, I'd be able to make my purchases fairly quickly.   Now, I'm not sure how I feel about the dispensaries that have the couches and chairs in a circle that you can use as you wait – I always feel uncomfortable in those seats, like I'm attending some unplanned group therapy session.  However, I'm not a huge fan of the one's that line you up like cattle either.   Since I don't like the campfire setup, I chose to spend my time looking at their glassware selection, which is a well above average collection for a dispensary.
When my name was called, after I think maybe eight to ten minutes, I went back, spoke to a member of the staff who was personable (they weren't the nicest person I've ever worked with, but by no means were they rude or dismissive).   I asked a few questions to narrow down between a few different flowers.   While the prices were a little higher than what I normally pay, I was happy with both the sativa and indica strains I purchased.  Their overall selection of flower is impressive as well.  They had at least twenty different strains, which provides for a nice selection to find the right high you're looking for.
In closing, I am very impressed with not only how The Farm markets themselves, but also with the overall experience I received.   This is probably one of the best dispensaries that I've been to in the state, and it's easy to see why it's a Boulder favorite.   The Farm's pastures are definitely green and their weed is pretty great too!
Don't forget to stop by next Sunday at 4:20pm for my next Canna-Business Review!   If you have a business you'd like me to review sound off in the comments!
Cannabis products are designed for adults 21 and over.  Please consume responsibly.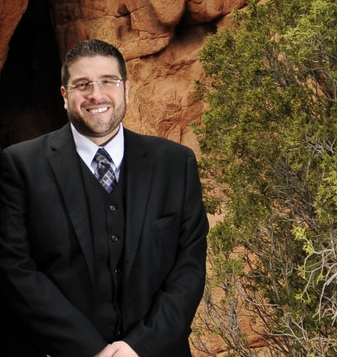 James was born and raised in Southern Colorado. He holds a BA in English with a creative writing minor from CSU-Pueblo. After obtaining his BA, James took a position as an adjunct instructor of English at Rostov State University in Rostov-on-Don, Russia. Besides the yearlong teaching stint in the "Motherland," James spent time doing what most English majors do - working retail. After a few years of retail sales experience, he was able to move into corporate training. During his time in sales and training, he earned an MBA from Keller Graduate School. His background in English and Business has afforded him the opportunity to try many different pursuits. However, writing has always been a passion of his. Now using his business background along with his passion for writing, he will introduce you to local cannabis companies in his weekly blog.