Become a 420 Games Sponsored CannAthlete!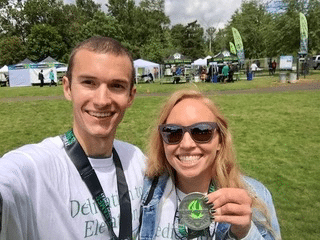 I'm proud to say, in 2017, my wife and I became the first athletes to complete an entire 420 Games National Tour. Heather even took 3rd Place in Seattle, WA, 2nd Place in Portland, OR, and 1st Place in Denver, CO! She is officially the only person to take the podium at three 420 Games races in a single year! For anyone who may not know, The 420 Games is the world's first athletic event series promoting cannabis. All of the events feature a 4.20 mile course, a beer tasting garden from Lagunitas Brewery, educational speeches and music!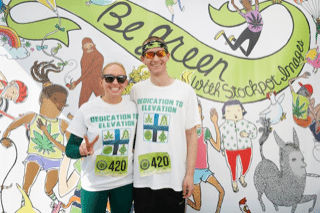 From our first 420 Games experience in April, to the last race in August, we had a lot of fun. We met a lot of incredible people, and had some great conversations. Being able to promote cannabis as part of a healthy and active lifestyle, with so many like minded people, all over the country was a great feeling. We even had the chance to volunteer with the 420 Games Denver, and we hosted the launch of 420 Games Team Colorado, which was a huge hit! The only downside is that The 420 Games doesn't currently come to all states, and not everyone can travel to participate in the series, but there's good news!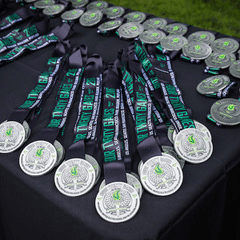 Jim McAlpine and the 420 Games have officially launched their Sponsored CannAthlete Program! Now you can join the team and become an official CannaAthlete! It doesn't matter what state you live in, now you have the chance to participate in the world's only cannabis athletic event series! Their goal is "to promote those athlete's that exemplify the 420 Games mission", and to "de-stigmatize the image of the pothead". Signing up is free, easy, and comes with perks.
You'll get free 420 Games swag, like shirts and medals, plus free entry to your local 420 Games! You'll also get a feature on their website's upcoming athletes page, and even social media! The team of CannAthletes has already reached 200 since the launch of the program! They've set a goal to reach 500 by January 15th! I encourage you all to sign up, and together we can help change the perception of cannabis!
Feature photo is by Sharon Letts