Consuming Cannabis as an Athlete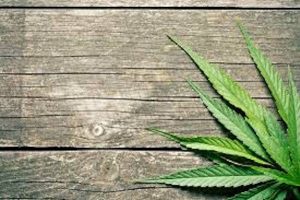 Before moving to Colorado, I only had access to smoking flower as a form of consumption, unless I wanted to attempt my own edibles. Now, I have the freedom to choose from all sorts of consumption methods, and I've had time to experiment with them all, in order to find out what works best for my body. As mentioned in Training with Cannabis, we all need to determine what works best for us, when fitting cannabis into our wellness routines. We talked last week about Pairing different Strains with different activities and goals. This week, we'll dive into choosing the right method of cannabis consumption for you.
Smoking
Although this is currently the most common method of consumption, and there is no evidence linking cannabis smoke to disease, or damage of the lungs, there are many athletes who avoid smoking anything, including cannabis. On the other hand, there are just as many, if not more, who smoke as their primary method of consumption on a regular basis. I still consume by smoking more than any other method. When smoking flower or concentrates, you have many choices when it comes to what instrument to use. You could be rolling joints with hemp or rice joint papers, which is much better than using tobacco products like blunts and blunt wraps. You can also smoke out of a variety of bowls, pipes, or one hitters. Personally, I prefer to use a glass water bong. The water helps to filter the smoke a bit, and I like toss in a few ice cubes to keep the smoke temperature cool, allowing for very smooth hits.   
Vaping
One way athletes avoid smoking, is by vaporizing their cannabis, or cannabis concentrates. Vaporizing heats up your flower or concentrate to a specific temperature, which activates the cannabinoids, but only creates a vapor, instead of actual smoke. There are many types of vaporizers. Some of them are designed only for flower, or only for concentrates, and some for both. Portable vaporizer pens are very discreet, and convenient for when on the go. My wife and I both use vaporizer pens on a regular basis. In speaking to most cannabis athletes, there is a vaporizer that stands above them all. It's the VapeXhale. Designed to vaporize both flower and concentrates, giving the user the tastiest, most potent, and smoothest experience possible, while also providing versatility and ease, the VapeXhale EVO is regularly recommended by the every day cannabis consumer, professional athletes like Eugene Monroe, and Eben Britton, and the everyday athlete like myself, my wife, and CannaCoach, Lia Oriel.     
Edibles
Edibles are very common among athletes and regular cannabis users alike. When it comes to choosing edibles as an athlete, it's as simple as picking out groceries. LOOK AT THE INGREDIENTS! A lot of edibles are just processed sugary crap, infused with THC or CBD. As an athlete, it makes no sense to take our medicine along with a spoonful of sugar, so to speak. With the rise of CannaFitness, and people becoming more health conscious in general, there is a big shift in the cannabis industry to provide healthy edible options. If you're in Colorado, I recommend looking for any Binske products. They make everything from fruit leathers, to chocolate bars, honey and olive oils. Also, look for Julie's Naturals granola, granola bars, and nutty bites. For anyone out in California, or going to visit, ask for Pura Vida (The seed and granola mixes are amazing), or SuperBaked, which makes high quality organic cookies, and if you're looking for CBD, pick up some Betty Khronic Vegan Energy Bars!    
Tinctures
Tinctures are another smokeless method of consumption. Like edibles, they are consumed orally. They can swallowed with a drink or food, but are typically taken sublingually, or under the tongue, so the cannabinoids are absorbed directly into the blood stream, instead of being digested and absorbed by the liver. One of the greatest benefits of tinctures for athletes, and regular cannabis consumers, is the accuracy of dosage. They usually come in small vials with a dropper, and you can easily measure a dose down to 1mL. When it comes to tinctures at my house, we choose marQaha products. They offer a variety of products using several organic ingredients, and they taste great!
Topicals
Topicals have been used in athletics for ages. Everyone remembers Shaq and the IcyHot commercials right? Now they have THC and CBD infused topical creams, lotions, sprays, salves, and patches to choose from. Having tried several topicals myself, I use a few topical products in my wellness routine to help aide in my recovery. These topicals can be used by anyone, as a means of smokeless consumption. A couple of my favorite products I recommend are Mary's Medicinals CBC (not to be confused with CBD) compound, Bluebird Botanical's Hemp Sport, which is a hemp derived CBD cream, and Mary Jane's Medicinals Salve. I use these products interchangeably to help treat sore muscles
Personally, I currently prefer edibles to all methods of consumption because I like to ingest high dosages of THC and CBD at one time. I still smoke out of the bong regularly, but I just got my own VapeXhale EVO, and I'm excited to start vaping more. I do use some tinctures, but since I prefer high doses, it really isn't the best method for me unless the concentration is really potent. Topicals for me are a little different, because I use them to target specific areas of my body, while also smoking, vaping, or ingesting edibles for my whole body.
Ultimately, when it comes to choosing the right consumption method for you, it all comes down to opinion and preference. Experiment with different methods, different products, and dosages. Pay attention to how your body interacts with each one differently, and find what works best for you. Take the initiative, put in the effort, and hold yourself accountable for your health and well being. Take this advice when it comes to choosing the best cannabis consumption method for you, and then incorporate into all aspects of your health and wellness. Your body and mind will thank you.
Let me know in the comments below how you prefer to consume, and if there are any products you think I should try.