My Type of Bolder: Bolder Cannabis and Extract
Last week, I highlighted Surna whose products are aimed at cannabis cultivators, and I must've caught the green thumb (I know, I know, I should try harder but my Sunday ritual consists of a wake and bake and me sitting down to write this… plus you know the recent spring weather has me all a flutter) because this week's review focuses on Bolder Cannabis and Extracts.  Bolder Cannabis and Extracts is "the purveyor of Colorado's finest, most artisanal cannabis and extracts."   That's a pretty powerful statement, but as I come to find out it's a very accurate one for the Boulder based growers.
For Bolder, their ingredient to success with their plant and extract products is the process they undergo.   They start by selecting "best-in class" clones from the "mother" plant.  And as any grower or connoisseurs knows, it's all about the way the planet is raised.  At Bolder they only grow all natural products overseen by experts in their field – they believe that you can taste this process in their products.  From the strains I've smoked of theirs (including Headband, which was this morning's strain-of-choice, and also the inspiration for this review!), you definitely can taste and feel the quality – so much so in fact, I think I re-wrote the last sentence several times cause well, you know…
Speaking of strains, Bolder is the cultivator of many strains that Coloradans have come to know and love.   Including Sativa favorites like Blue Dream, Chemdawg#4, and the aforementioned Headband.   Their Indica strains include Cold Creek Kush (2nd Place Indica, 2010 Amsterdam Cannabis Cup) and Skywalker 600 (1st Place, 2013 Denver High Times Cannabis Cup).   Many of these strains are found in dispensaries around Boulder and throughout the state.  You can visit www.boldercannabisandextracts.com to find nearby stores.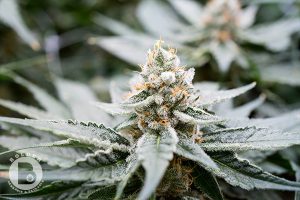 Photo Credit: Boldercannabisandextracts.com
So here's what this stoner with an MBA thinks, Bolder Cannabis and Extracts is the local grower of some of our best recreational and medical strains.  Both their flower and extract products bring us locally and holistically grown weed to consumer to our hearts' desire.  As consumers, we can feel confident that when buying any of Bolder's products, we are not only getting quality weed, but we are also helping our local economy!  (For some reason, as I wrote that sentence "The Circle of Life" from the Lion King came blasting into my head – I take that as a sign Headband is doing its work upstairs!).
Don't forget to stop by next Sunday at 4:20pm for my next Canna-Business Review!   If you have a business you'd like me to review sound off in the comments!
Cannabis products are designed for adults 21 and over.  Please consume responsibly.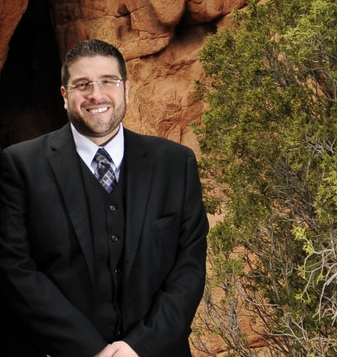 James was born and raised in Southern Colorado. He holds a BA in English with a creative writing minor from CSU-Pueblo. After obtaining his BA, James took a position as an adjunct instructor of English at Rostov State University in Rostov-on-Don, Russia. Besides the yearlong teaching stint in the "Motherland," James spent time doing what most English majors do - working retail. After a few years of retail sales experience, he was able to move into corporate training. During his time in sales and training, he earned an MBA from Keller Graduate School. His background in English and Business has afforded him the opportunity to try many different pursuits. However, writing has always been a passion of his. Now using his business background along with his passion for writing, he will introduce you to local cannabis companies in his weekly blog.