Let's Talk Topicals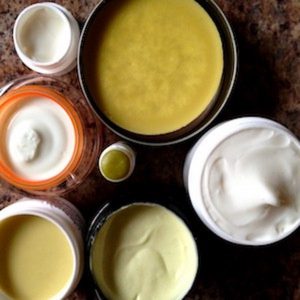 I beat myself up physically, by challenging myself in training so I can be stronger, faster, and better than the day before. Training isn't just the work you put in at the gym, or on the track, it's also a lot about recovery. I consume cannabis in many different ways, for different reasons, as detailed in last week's article, Consuming Cannabis as an Athlete. This week we're going to take a closer look at topicals, how they play a role in training and recovery, and what you can do to start using topicals into your everyday wellness routines.
I have had the chance to experiment and try many different topical products locally in Colorado, as well as other states, like California, Washington, and Oregon. All of this experimentation has led to a few select products I use daily, as well as some that are used occasionally, depending on need. Having recently returned after competing in Portland, OR, I have been relying heavily on topical creams to help with pain and soreness in my calves and feet. Before we start talking about what I use regularly, and what I recommend, let's look at how they work.
Topical products are transdermal, meaning the compounds, like THC or CBD, are absorbed through the skin. This makes topicals great for targeting a specific area of the body. For me, it tends to be my knees, calves, and feet. So why are topicals beneficial to an athlete, or anyone suffering from pain? The simplest answer, without going into another articles worth of detail, is that many cannabinoids, including the most popularly known THC and CBD, have been proven to have serious anti-inflammatory and analgesic effects. This makes them ideal for isolating a problem area where you might feel pain, allowing you put the medication exactly where you need it.
Topical products come in many forms. You can get transdermal patches that stick to a spot on your body, providing a slow release of medicine to the targeted area throughout the course of your day, or even days. There are many creams, salves, and lotions, which can be rubbed into the skin on the area needing attention. There are also sprays which are applied directly to the skin, as well as many different oils that can come in a roll on application method, or can be massaged directly into the problem areas. Whichever product, or method of application you prefer, the results are the same; reduced inflammation and relief from pain and soreness.
As I mentioned, I have some pain and soreness in my calves and feet from my recent competition in Portland, and I've been using topicals regularly to help with my recovery. Although there are several topical products I use daily, like Venice Relief's Relax and Focus Roll On's, which are hemp derived CBD oils combined with other essential oils to create an aromatic therapy, there a few I only use when wanting to target recovery of a specific area that may be sore or in pain. My three go-to topical products are BlueBird Botanical's Hemp Sport, Mary's Medicinals Elite CBD Muscle Freeze, and Mary's Medicinals CBC Transdermal Compound. I like to switch it up between these three products because each one has its own particular strengths.
I use the BlueBird Botanicals Hemp Sport regularly, and often apply it to any sore areas I might have. The Hemp Sport is infused with 100+mg of hemp derived cannabinoids, and their blend of essential oils in the product is made to compliment the anti-inflammatory effects of the cannabinoids. Another reason I use this product so regularly, is because I can travel with it. Since their product is derived from hemp, it is legal in all 50 states. This means I can carry it across state lines, and I can bring on the plane when traveling to compete or on business.
I use Mary's Medicinals Elite CBD Muscle Freeze to target specific areas like my feet, with a concentrated dose of CBD. This is when I feel pain or soreness after long days of training, or even just long days. I also like to use Mary's Medicinals CBC Transdermal Compound for the same purpose. What I like about the CBC Compound is the variety of cannabinoids it contains. One ounce contains almost a 1:1 ratio of CBD and THC, as well as a more concentrated dose of CBC, or Cannabichromene. Cannabichromene is a less commonly talked about cannabinoid that has many medicinal benefits, including anti-inflammatory, anti-bacterial, and anti-fungal properties. Since these products are made using marijuana, you're not allowed to travel with them because they contain THC. This is another reason I primarily use these at home, and only when needed. 
With all of this being said, you can see there are many pros and cons to choosing the right topical product for you. As with any other recommendation I make for incorporating cannabis or a cannabis product into your overall wellness routine, I encourage you to experiment and find what works best for you. Try different brands, different application methods, and play around with different cannabinoids until you find the solution that fits your situation. While you're trying things out, let me know what you think in the comments below, or tell me what you're currently using.