Strides in CannaFitness

If you didn't already know, I'm a cannabis athlete. What does that mean? I am a trail runner, based in Colorado. I use cannabis for epilepsy and my overall health and wellness. Using cannabis before and after physical exercise is extremely beneficial. When I consume before a workout, I'm able to complete the exercise with less pain and more focus, for longer durations. Consuming after exercise is beneficial as well. Cannabis is a powerful anti-inflammatory, which makes it perfect to use for recovery after training or a race. CannaFitness is cannabis and fitness combined.
I run with my husband, Antonio DeRose, as well as other athletes who utilize the benefits from cannabis combined with physical activity. Antonio and I ran across 4 states in 9 races last year, and we will run a total of 11 races throughout the state this year to educate and show others how cannabis can be a part of a healthy and active lifestyle. We have also hosted a hemp educational event in Denver this year, as well as a guided elevated hike and Instagram challenge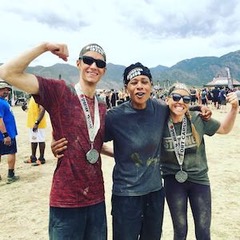 focusing on health and wellness, while connecting with nature.  In addition, we speak on cannabis and spoke at the Terpenes and Testing World Conference about hemp! It is our mission to see cannabis legally available for the millions of people around the world who can use it to improve the quality of their lives.
We have already ran in 3 out of the 11 races this year, including a Spartan! Next week we will run the Ragnar Trail race in Snowmass, CO with our team of 8 cannabis athletes. These athletes share our mission to educate and de-stigmatize cannabis users. Together we will run 114.4 miles of trails, while using cannabis products. We also have a Charity Miles Team and walk, run or bike daily for charity. We have went over 1,100 miles for charity in the past few months! Amazing things happen when you work as a team!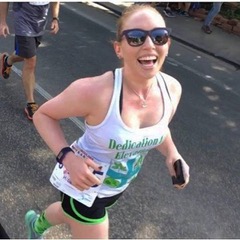 Speaking of teams! We have teamed up with Green Love Denver, Stay Ripped Apparel, Stigma Activewear, Kush Pump and LivWell to host a 420 Fitness Instagram Challenge starting next week, June 4th-10th. This challenge is an awesome opportunity to show your healthy cannabis lifestyle and break the stigma! Each day participants are invited to join daily workouts and share how cannabis fits into their lifestyle. Participants will have the opportunity to win prizes after the challenge is completed! Join the challenge here.
We have 8 races left to run this year. We're going to take advantage of these additional opportunities to educate and share our stories to show cannabis can be part of a healthy and active lifestyle and can benefit the lives of millions of people around the world. I'm so excited to have aligned with others who share the same vision and look forward to sharing our message further!