You Canna Be a New You in 2018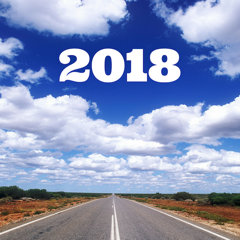 As the New Year quickly approaches, so does the opportunity to reflect on the previous year and make resolutions for yourself in 2018! Setting and engaging in your goals for improvement throughout the year can have significant impacts on your personal growth and happiness. If you're a cannabis enthusiast, or new to the plant, there are many resolutions you can make to get you excited for change!
Education
Whether you're new to cannabis, or are interested in learning more about the plant's benefits, there are several ways to educate yourself and others. If you want to consume more, less, or more mindfully, you can learn more about where you're getting your products, how they were grown, or how to grow your own this year! If you know anyone suffering from a health concern, cannabis could dramatically improve their life. Realm of Caring provides a research library on many conditions that have used cannabis to aid in recovery and wellness!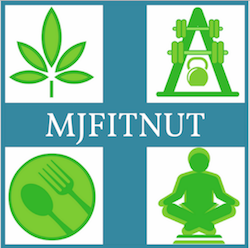 CannaFitness
More and more people are coming out of the "Green Closet" about their cannabis use while exercising. Cannabis is a natural substance for recovery and reducing pain during and after physical activities. Many consume before training as a way to focus and calm their nervous systems as well. Getting adequateamounts of sleep are vital for overall health, wellness, and recovery. Cannabis and been proven to promote sleep, which allows its users to wake up earlier, feeling more rested and with the capacity to be more productive! Talk about breaking the lazy stoner stigma!
Get out of the "Green Closet"
Stop hiding your cannabis use from others. If you're open about your use, it's more likely to promote others to be more open about theirs. This will help de-stigmatize cannabis users. Maybe you're in a nonlegal state and don't want to risk getting into trouble overyour use. You can still get involved by finding out how to support. You can sign an initiative for your state, volunteer, or advocate for its legalization.
Reduce Stress
For many people, reducing and managing stress in a healthier way can be life changing. With stress leading to many health concerns, it's very important to find things to do that will help improve your life. This can be challenging, but possible by balancing and managing stress levels. Since legalization, there are more retreats offering cannabis friendly education. You can learn how to incorporate the plant into your life, how it will help with reducing stress, and how it promotes better well being.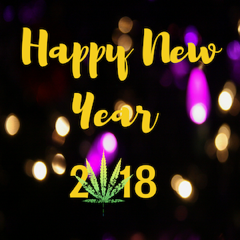 Break Stigmas
There are groups and events growing rapidly around the world to shatter stigmas surrounding cannabis and its users. Even if you're in a non legal state, you can get involved and meet like minded people who are on the same mission as yourself. By getting involved you'll be likely to meet new people, participate in new activities, and promote self growth! All of this can help to break the stigma of cannabis!
If you're dedicated to a new you or just want to implement small changes for personal growth, you can include cannabis in your journey. Take time to create mindful and meaningful resolutions for yourself. Create a plan, and stick with it. Always remember, as the legendary Bob Marley said, "Live the life you love. Love the life you live." It's time to make 2018 the best year of your life, and remember, it's never too late to make a change!