Break The Stigma Fitness Opening!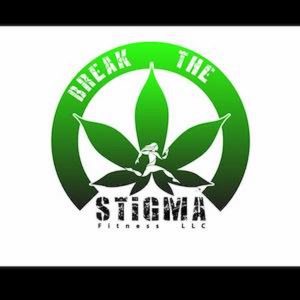 (Feature photo of Jennessa taken by Kenesha Facello)
Denver, CO is the world's current capital of weed, and, with Denver being one of the fittest places in America, it's no surprise to see so many people training with cannabis, and making gains. As consuming cannabis as an athlete increases in popularity, we're seeing the growth of the CannaFitness industry in many forms. This includes the famous 420 Games Denver, and the opening of Break The Stigma Fitness, a cannabis friendly fitness studio opening July 23rd,
with a pre-opening pary on July 9th. The studio will offer fitness classes, accompanied by advice on consuming cannabis, and clean eating as part of a healthy and active lifestyle.
Break The Stigma Fitness is the brainchild of it's Founder and CEO, Jennessa Lea. Having accomplished a successful rehabilitation, going from the confines of a wheelchair, to completing a 5k in two years, all while using cannabis, fitness, and clean eating, she has a story to inspire us all. My wife and I have had the pleasure of visiting with Jennessa personally,  on several occasions, and her passion and determination to help people, is extremely clear in every conversation. 
From first choosing to improve her own life by utilizing nature's number one prescription, (exercise, whole foods, and cannabis), to now, where she is sharing her story about how it saved her life. Everything she is doing is with the hope to not just inspire others, but to empower them to take accountability and control over their own health and wellness. This is not only clear in words, but in her actions as well. Be it her upbeat and motivational phrases or quotes on her Facebook pages as Fit Cannabis Girl, or going above and beyond, by sharing relevant and informative content on Break The Stigma Fitness. Jennessa does an excellent job at leading by example to show others cannabis can, and in some cases should, be part of the equation to equal a healthy and balanced life.
Another primary goal of Break The Stigma Fitness, is to do just that, break the stigma. The days of the lazy stoner are over, and Jennessa Lea is one of the many soldiers marching in the fight to end prohibition, while focusing on the normalization of cannabis through sports, and other activities. She recently took her march to The Cannabist Show and Podcast, where she put the hosts, Jake and Janae, through a quick workout. This is another shining example of her continued efforts to take her story to the public, and lead by example to help others. By helping introduce the masses to including marijuana and hemp into their daily health and wellness routines, she is making dramatic strides in changing the public's perception of the cannabis plant. These strides make even more impact, and their significance grows, as they give wind to the sails of a ship that's been waging war with the federal government.
For decades, cannabis users have been fighting a powerful onslaught of negative propaganda, misdirection, and misinformation being forced upon us by a government who actually holds a patent on the plant's medicinal benefits! This is what makes people like Jennessa Lea, and projects like the opening of her 420 friendly fitness studio so important. CannaFitness, or cannabis and athletics, is changing people's lives, and their perceptions. Cannabis can help improve the quality of million's of people's lives, without the harsh side effects of prescription drugs like opioids, or other over the counter drugs, like common pain relievers that wreak havoc on the intestines, liver, and other organs. No longer can we stand by idly and watch as millions of people suffer, just because they don't have access to a plant that grows on our planet naturally!
We need more people like Jennessa to come out of the green closet, and not just to stand proud, but to stand up with her and march with us all, as we show the world marijuana and hemp are health and wellness products. If you're in the Denver area this weekend, be sure to join Jennessa at her Preview Party, Sunday July 9th between 12-6pm where you can expect to celebrate clean eating, fitness, and cannabis! Join at high noon for a clean BBQ luncheon, followed by cannabis friendly fitness classes at 2pm and 4pm! Then come back for the Grand Opening of Break The Stigma Fitness, on Sunday July 23rd!!
To help support in breaking the stigma of cannabis, you can follow Jennessa on Facebook, Instagram, and Twitter!